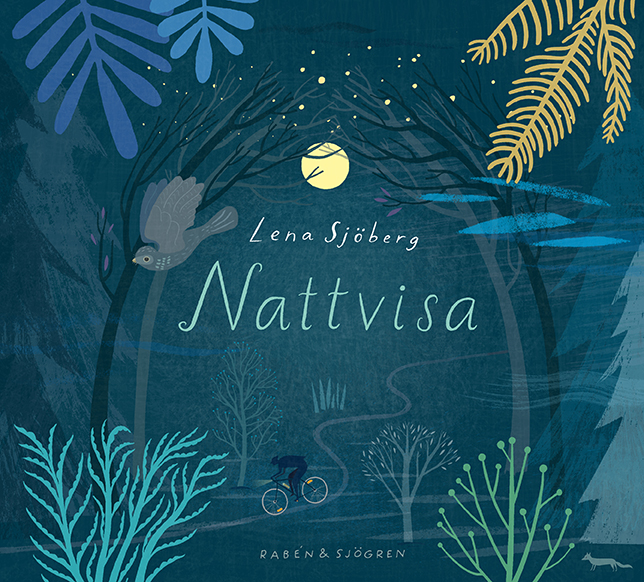 Nattvisa
Publisher: Rabén & Sjögren, 2020
ISBN: 9789129719833
24 pages
New book! Nattvisa, published by Rabén & Sjögren, is a journey through the night. What is happening in the world around you while you are lying in your bed?
"Bilderboken är skapad som en mycket välgjord helhet; vacker och balanserad i illustratörens numera klassiska dämpade, mättade färgskala: blå, grön, plommon… tillsammans med ljusare färgkontraster. Bilderna är också skickligt skapade i "lager" med fält och stiliserade mönster som tillsammans med färgerna gör att känslan blir tredimensionell. Boken avslutas hos det lilla barnet i sovrummet: "Och i varma sköna sängen sover du i lugn och ro." Helhetsbetyg: 5. – BTJ
The song Nattvisa is composed by Lars Winnerbäck.
Book trailer made by Matilda Ruta.
…………………………..
Göteborgsposten (19/9 2020)
Hallands Nyheter (26/9 2020) + Hallandsposten (3/10 2020)
Bloggrecension Barnens Boktips (27/10 2020)
Sydsvenskan (30/10 2020)
dagensbok.com (1/11 2020)
Barometern/OT (3/11 2020)
Kristianstadsbladet, Blekinge Tidning, Barometern (december 2020)