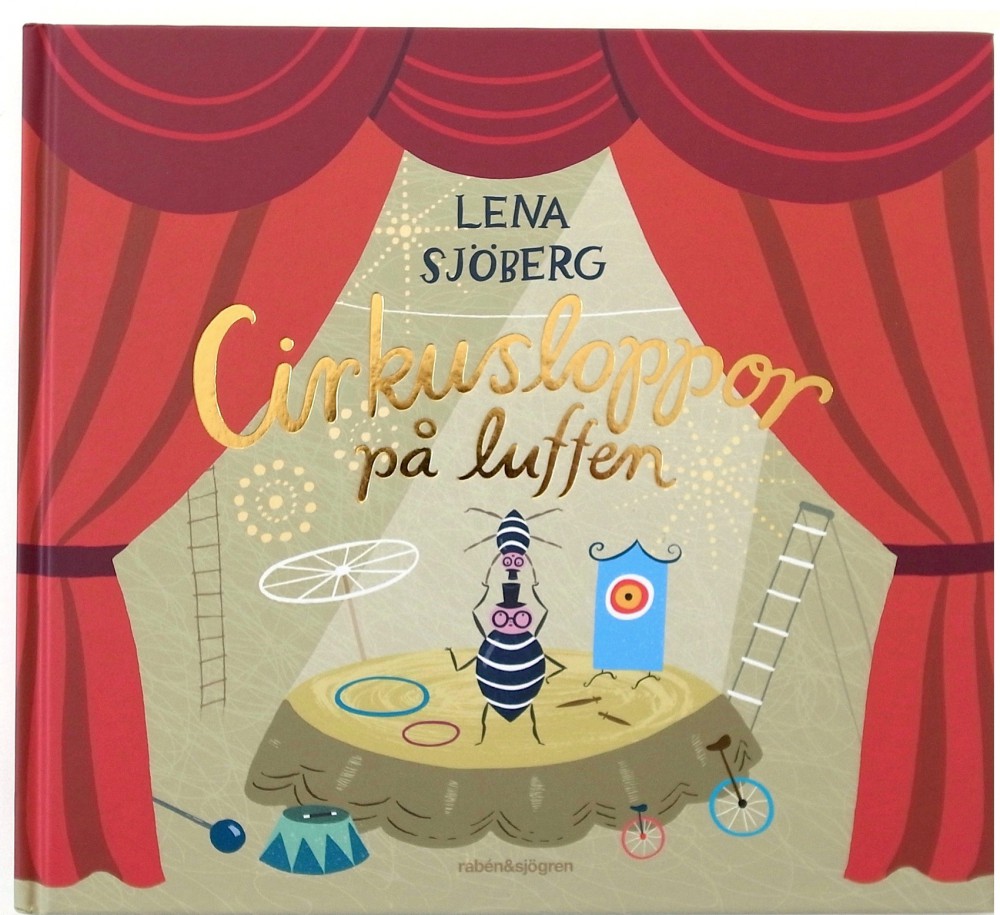 My new book is out!
Cirkusloppor på luffen is a story about two bed bugs on the tramp. Text in rhyme (in Swedish), 38 pages, color.
Snett bakom katedralen
På Gran Via tjugofyra
Bor vi tre akrobater
Två vägglöss och en myra
Vi vaknar klockan åtta
Äter frukost, sopar golv
Sen tänjer vi och stretchar
Från nio till halv tolv
See some spreads and follow a couple of links on my blog.